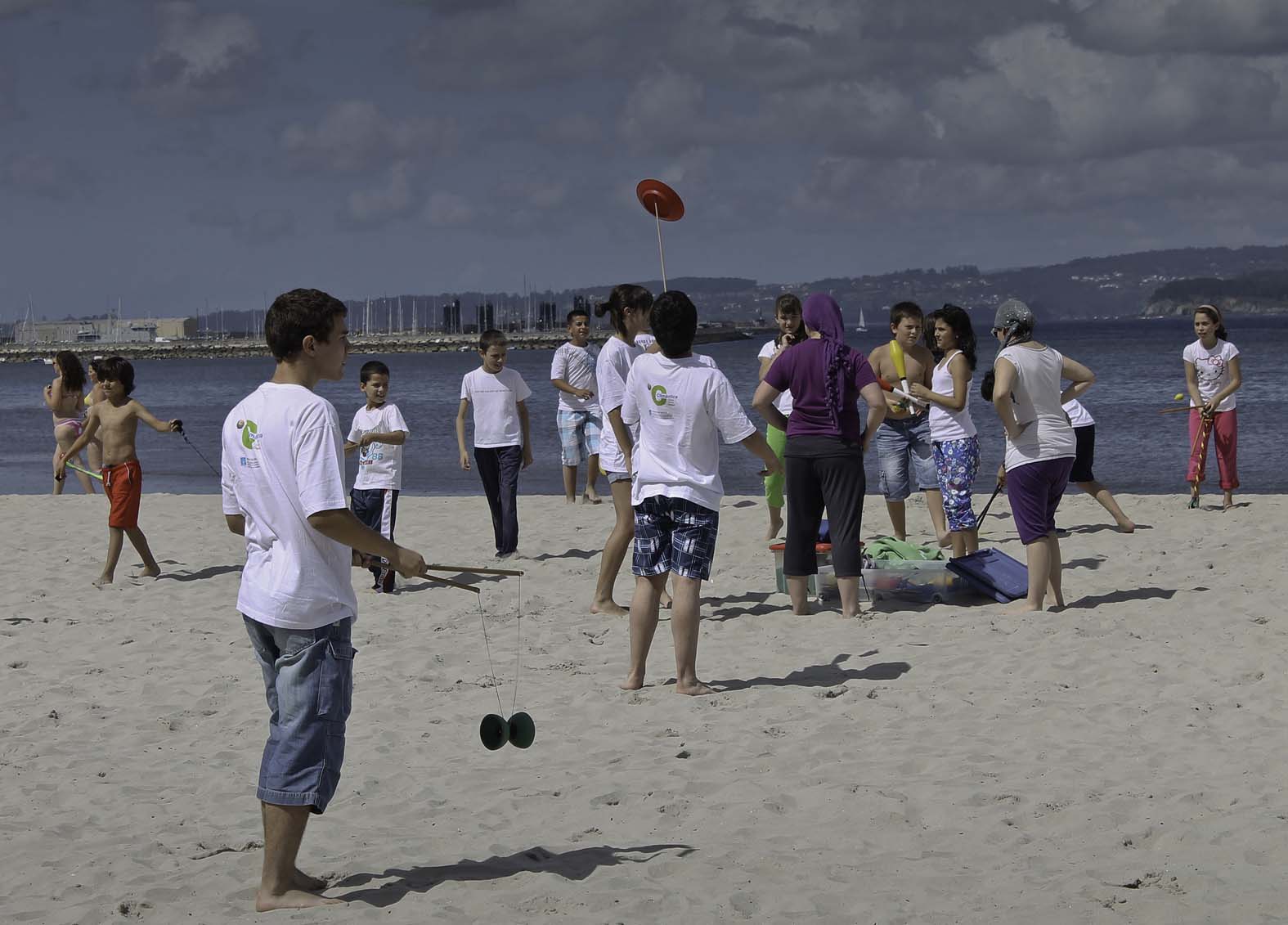 The selection of the participants in the campus will take into account the greatest diversity of territorial representation, both at the level of countries, regions, provinces, municipalities, towns and educational centers. Therefore, no more than 2 participants will be assigned to each center, while other countries / regions / provinces / municipalities / towns / educational centers, with jobs with a score equal to or greater than 50% of the maximum awarded by the jury, do not obtain representation. It will be prioritized so that most of the territorial areas and educational communities are represented.
The final selection of students for the campus requires that the school send a teacher responsible for custody, who will be part of the international teaching seminar. To that end, before the end of the 2016-2017 school year, the activity will be approved by the School Council or governing body with the competence to approve extracurricular activities, and the approval note will send the express indication of the participating students and the / Accompanying teachers with custodial responsibilities.
A center that already has places of representation for authors of other works will not be granted, as long as there are territorial and / or school work with at least 50% of the jury's score in nationalities and centers that are not yet represented. Only when this circumstance does not occur will the next prize be awarded to the same center, which would imply that more than 2 students from this school. For the organizing school center this number is extended to 4. There are 6 places reserved for Portugal, whose National Agency selected the project, and 4 places for Poland, the other partner country with school network in the project. In all these cases, at least 50% of the jury's maximum score is still required. The remaining 30 places are subject to the general criteria established in this call to ensure maximum territorial representation.
For the evaluation of the works, according to the criteria presented here, a score will be assigned, which will result from weighing two evaluations, the jury of experts in Environmental Education of different autonomous communities and countries (75% of the overall score ) And that of the votes of the users of the portal of the virtual congress (25% of global score). With this score will be selected the authors of individual works or in pairs that participate in the scientific – artistic – socio-environmental campus EduCO2cean – Erasmus +.
The criteria that will be followed by the international jury to evaluate the published works will be the following:
Degree of adaptation to the basis of the call.
Originality of the proposal.
Rigor in the elaboration.
Ability to raise awareness.
Degree of maturity, in relation to age, in the technical elaboration.
Ability to relate different knowledge and understanding of them.